India News Today on The Eastern Herald.
"Tibet Expo" Showing The World The Charm Of New Tibet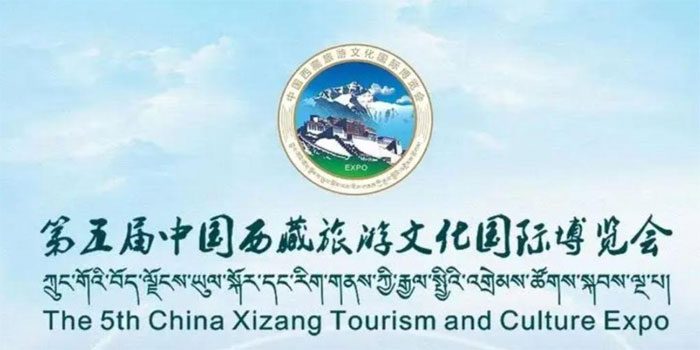 The Qinghai-Tibet Plateau, known as the Roof of the World, has the most spectacular natural scenery and the most wonderful human resources on earth. The Tibet Autonomous Region has rich and unique tourism and cultural resources, attracting countless tourists from home and abroad. In the month of June, the scenery on the snowy plateau of Tibet is very beautiful and the capital Lhasa has very pleasant weather. From June 16 to 18, the 5th China Tibet Tourism Culture International Expo, also known as "Tibet Expo", will be held in Lhasa.
The Tibet Expo was successfully held for 4 sessions in 2014, 2015, 2016 and 2018 respectively, which became a window for people to understand Tibet and a business card to showcase Tibet's tourism culture Is. More and more traders and tourists are entering the plateau through this platform, and at the same time, more and more Tibetan specialty products are going out into the world. It is reported that in addition to popular products such as home textiles, jewelry, porcelain, handicrafts, electronic consumer goods, daily chemicals, foods, souvenirs, etc., the 5th Tibet Expo, oxygen generators, robots, drones, etc. high-end scientific research products And electronic technology products will also be displayed.
It is also reported that for the first time in the current expo, a combination of online and offline exhibition mode will be adopted. An online Tibet Expo platform will be set up, which includes four major parts "Convention Management", "Tibetan Expo on the Cloud", "Interactive Experience" and "VR Exhibition". During this, the focus will be on showcasing new products, new technologies, new formats and new models to promote high quality development in Tibet.
"Tibet Expo can not only show the world the beautiful mountains and rivers, customs of our snow-capped plateau, but also introduce our local products and handicrafts to tourists, which gives us a good opportunity to increase income. channel provides. Thachye, a villager in Chhaichao village of Nying-chi town of Tibet Autonomous Region, said this.
There is a Tibetan proverb, "When guests come from afar, the flowers are in full bloom, the house is full of distinguished guests and shining with your arrival." The 5th Tibet Expo is coming soon in beautiful weather. The Tibet Expo will become a window for the world to understand Tibet and a platform to showcase the fascinating new Tibet to the world.
(Credits- China Media Group, Beijing)
Read the Latest India News Today on The Eastern Herald.