New Prime Minister Chris Hipkins addresses nation
https://www.youtube.com/watch?v=RBPm_6ev2U0
Chris Hipkins says the opportunity to become Prime Minister is the biggest privilege of his life and his eyes are wide open for the challenges that lie ahead. Hipkins was the sole nominee today to replace Ardern, who announced her shock resignation on Thursday. "It's a big day for a boy from the Hutt," Chris Hipkins tells reporters. "I think hopefully New Zealanders know me as someone who is up front, doesn't mind admitting when they've made a mistake, and can laugh at themselves."
'Humbled and honoured': Chris Hipkins addresses NZ on Labour leadership, PM position | Newshub
https://www.youtube.com/watch?v=IRzThBln0u4
Chris Hipkins addresses Kiwis in an informal press conference, responding to news he's set to be New Zealand's next Prime Minister.
Chris Hipkins - 'It's a big day for a boy from the Hutt'
NZ Herald
21 Jan, 2023 03:45 PM
8 mins to read
Chris Hipkins has addressed the media for the first time since being revealed as the next Labour leader and Prime Minister.
He said he would play his role in working with the Labour team to get a consensus to work out who would be the best person to take the party forward after Ardern's resignation.
"I can also confirm that I was the only nominee for that role," Hipkins said.
He said he was humbled by the party's support.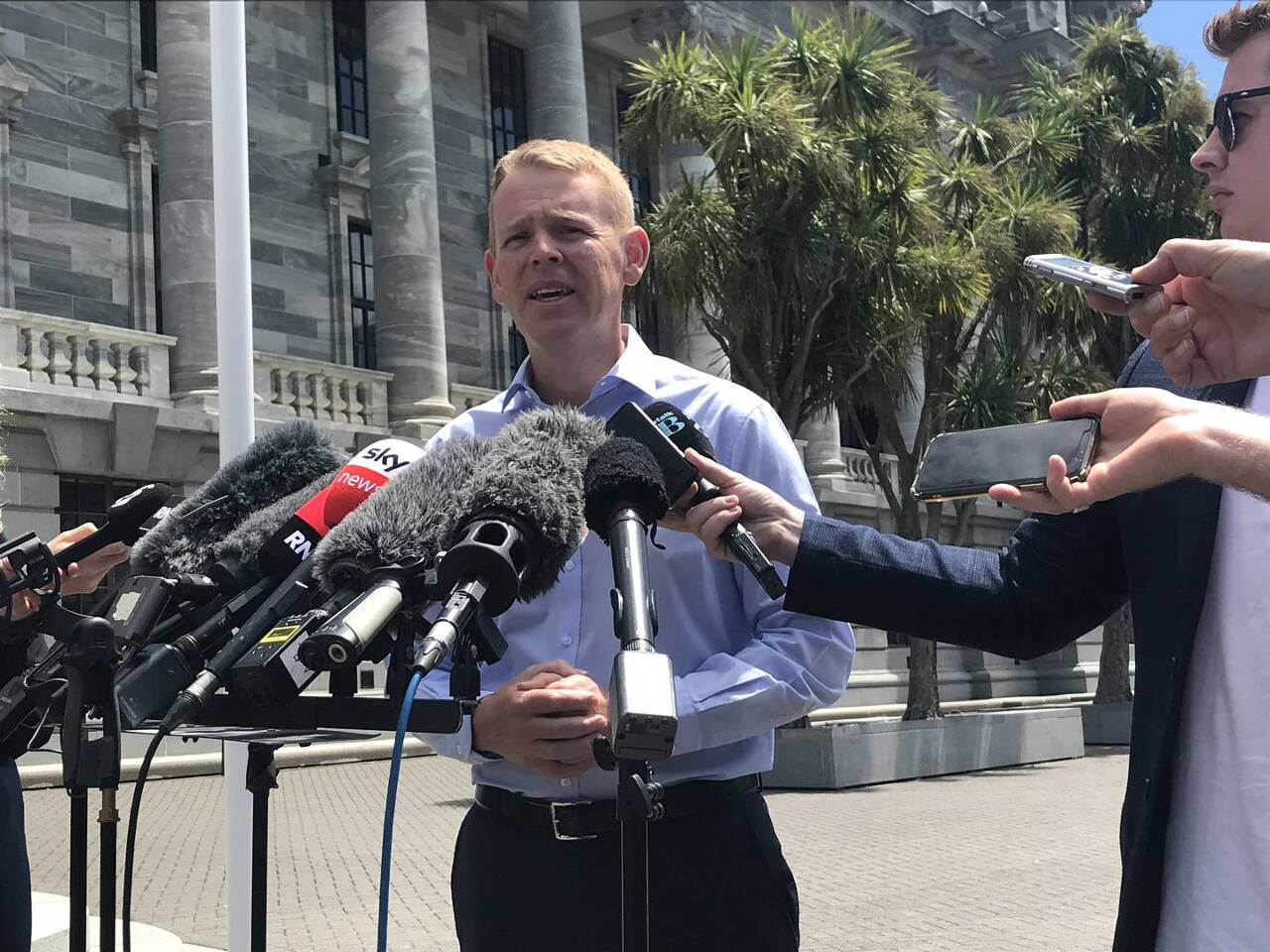 Prime Minister-in-waiting Chris Hipkins speaks to reporters at Parliament today. Photo / Audrey Young
While he is expected to be confirmed, Hipkins said he did want to wait until the party officially endorsed him after the caucus meeting tomorrow.
"I am feeling energised and enthusiastic and really looking forward to getting into the work," Hipkins said.
He said the nation could count on his absolute devotion and dedication to do his best in the job.
"It's a big day for a boy from the Hutt!"
He said he is "humbled and honoured" to take over the role of PM.
Hipkins would not be commenting on policy positions today.
"I think we are an incredibly strong team... I am incredibly optimistic about the country's future," Hipkins said.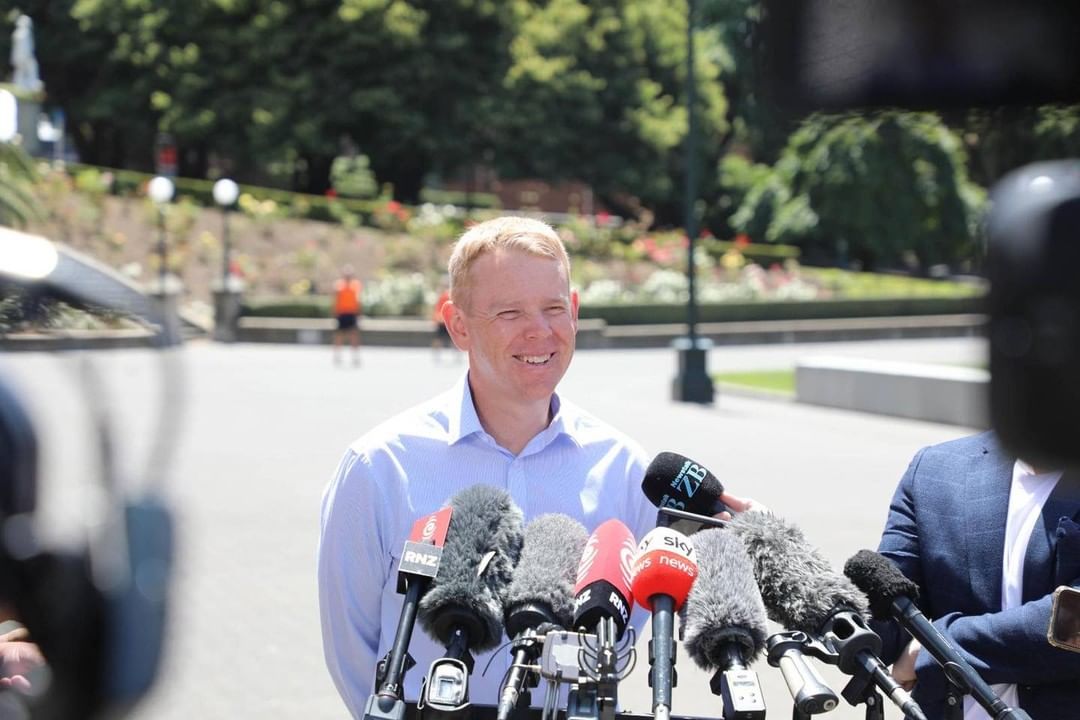 It's been a big day for this boy from the Hutt. I'm humbled and honoured to be the sole nominee for Labour Party Leader and therefore Prime Minister of New Zealand. I'm proud to lead such a strong, talented and unified team. I'm incredibly optimistic about New Zealand's future and the opportunities ahead. Tomorrow the Labour team will meeting in Wellington for the final vote and then it will be straight back to work. I can't wait!
He said he is not yet officially confirmed as leader, and wanted to let the process take its course.
"You can expect to hear a lot more from us tomorrow."
Hipkins also would not yet reveal who his deputy would be.
He said there are further conversations to be had by Labour's caucus.
"I've dealt with some challenging situations over the last five-and-a-half years.
"I'm a human being - I'll make mistakes from time to time, and I'll try [to] own those mistakes when I make them."
Hipkins was adamant that he could beat Christopher Luxon and he could win this year's election.
"I think the New Zealand public have seen the work I have done," Hipkins said.
There is a reshuffle among Labour's Cabinet and portfolio ministers coming, but Hipkins said he wouldn't get into it now.
He had a lot of conversations with his parliamentary colleagues.
"I was really committed to striving to find a consensus" and keeping the unity Labour has shown going forward.
When asked what is the difference between himself and National leader Christopher Luxon, Hipkins said the public can judge that.
"My parents came from relatively humble beginnings to provide opportunities for my brother and myself."
"I like to cycle. I like to garden, I like to be outside when I can," Hipkins said. "I'm not the best-dressed in Parliament."
He wants to help give all New Zealanders the opportunities he had growing up.
He said Ardern had been subject to vitriol and on the receiving end of some intolerable and unacceptable behaviour.
"Jacinda provided calm, stable reassuring leadership", especially during some of the nation's most challenging circumstances.
"I hope to do so, too," Hipkins said. "However, we are different people."
Hipkins said he is happy for Grant Robertson to remain as Deputy Prime Minister if Roberston wishes to.
"Labour has an incredible Māori team. I'm really proud of them, I'm really proud to work beside them," Hipkins said when asked what he wanted to say to those who may have wanted a Māori PM.
"I'm pretty decisive and I think I can get things done.
"I'm relatively upfront, relatively inclusive - people won't die wondering what I think.
"But I have an amazing team to work with and I intend to make the most of that."
"It's a big day for a boy from the Hutt. I'm really proud and humbled to be taking this on," Hipkins said.
When asked if he would stay on as Opposition leader if he lost the election, Hipkins said: "I don't intend to lose".
"I'm a hard worker and someone who is absolutely committed to leaving New Zealand in better shape than what I found it in," Hipkins said when asked how to describe himself.
He said he's had a lot of humbling messages from his Hutt home constituency.
Hipkins said he's spoken with Ardern and Australian PM Anthony Albanese since being anointed leader.
Australia's relationship was clearly a very important one for New Zealand, he said.
He said he's sure he's going to have a very good working relationship with Australia's Labour PM.
Hipkins said he and Ardern will work out a timetable and process over the next 48 hours for the transition of leadership and talk about when to set out more information on policy and other positions.
Hipkins acknowledged New Zealand was going through some economic turbulence at the moment, but he was confident it would come out in better shape afterwards.
He said he believed the vast bulk of NZ was proud of the country's Covid record. That included good health results, and that NZ had some of the least amount of lockdown days.
He said much of the vitriol and criticism was from a vocal minority.
"For the first time in NZ's history, we have a gender-balanced Parliament."
He said women would occupy senior leadership positions in the new Labour Government.
Hipkins was the Labour Party's only nominee to replace Jacinda Ardern after her shock resignation from the top job on Thursday.
It means the the Labour Party caucus will meet at 1pm tomorrow to endorse the 44-year-old's nomination and confirm him as party leader, according to party whip Duncan Webb.
Hipkins will become Prime Minister once Jacinda Ardern formally resigns the post. It is not yet clear exactly when that will happen.
He'll kick off his time in the job by heading straight into an election year and the campaigning that brings.
It is never easy stepping into the shoes of a Prime Minister who has been immensely popular. It will be - and already has been – predicted that they will be a failure, that nobody could do better than Ardern, Herald commentator Claire Trevett says.
As new leader, Hipkins will have to deal with the same problems Ardern would have had to deal with, and those relate to the unpopularity of some reforms Labour was pushing through.
Ardern mentioned Labour would trim its focus and drop some policy agendas in the run-up to this year's election.
Hipkins would need to rely on the familiarity he built up while acting as Minister for Covid-19 Response, Trevett said.
"People know him because of the Covid-19 response. He proved to be a straight-shooter who gave matter-of-fact answers to questions and 'fessed up when he'd stuffed up," she wrote.
"In that way he is a bit of foil to Ardern, whose communication style was compelling on the right occasions but more convoluted. He is also a bit of a political foil.
"He is seen as more centrist than she and that makes some decisions easier."
"He does not have her charisma. But nor is he as polarising as she now is."
As well as Labour's policy agenda, Hipkins' new deputy PM will have to be chosen.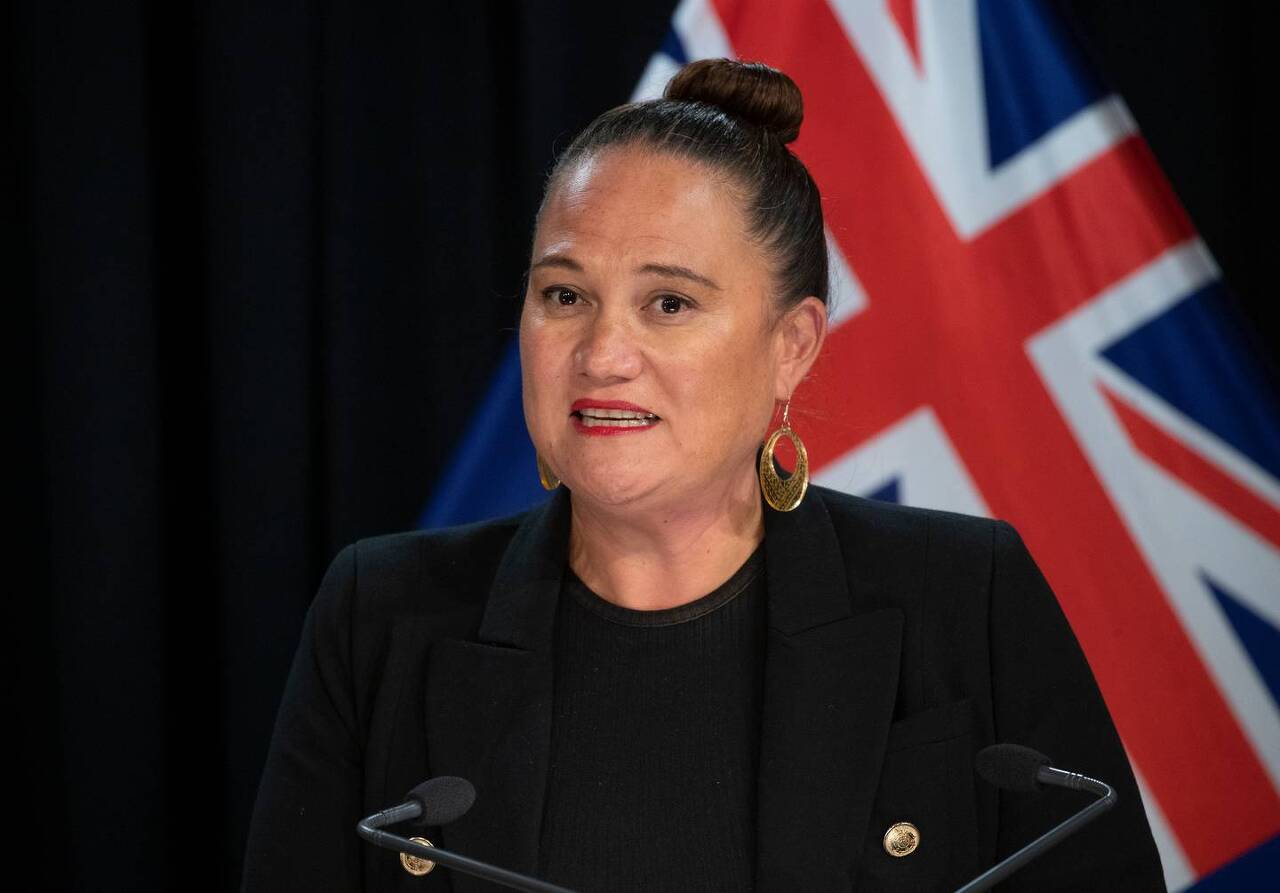 Carmel Sepuloni is set to become deputy leader to Hipkins after Kiri Allan ruled herself out. Photo / Mark Mitchell
It is understood Carmel Sepuloni will get the role.
As well as deputy Prime Minister, the caucus will also choose who will be the Labour Party's deputy leader.
The caucus elects the Labour Party's deputy leader – usually the person the leader says they prefer – and the Prime Minister chooses the deputy Prime Minister.
The two are usually held by the same person, but Ardern has had Kelvin Davis as her deputy leader and Grant Robertson as Deputy Prime Minister.
Robertson praised Hipkins as someone who was "going to be a great leader and PM".
"My mate Chippy has been there through thick and thin. He is experienced and deeply grounded in Labour values," he said.
Kiri Allan, who had earlier been named as a contender for the job, said she supported Hipkins because he was intelligent and experienced and had been involved in the leadership group of the party for the past six years "through some of our hardest times."
"I'm really proud of him. I am going to be so excited to serve in his government."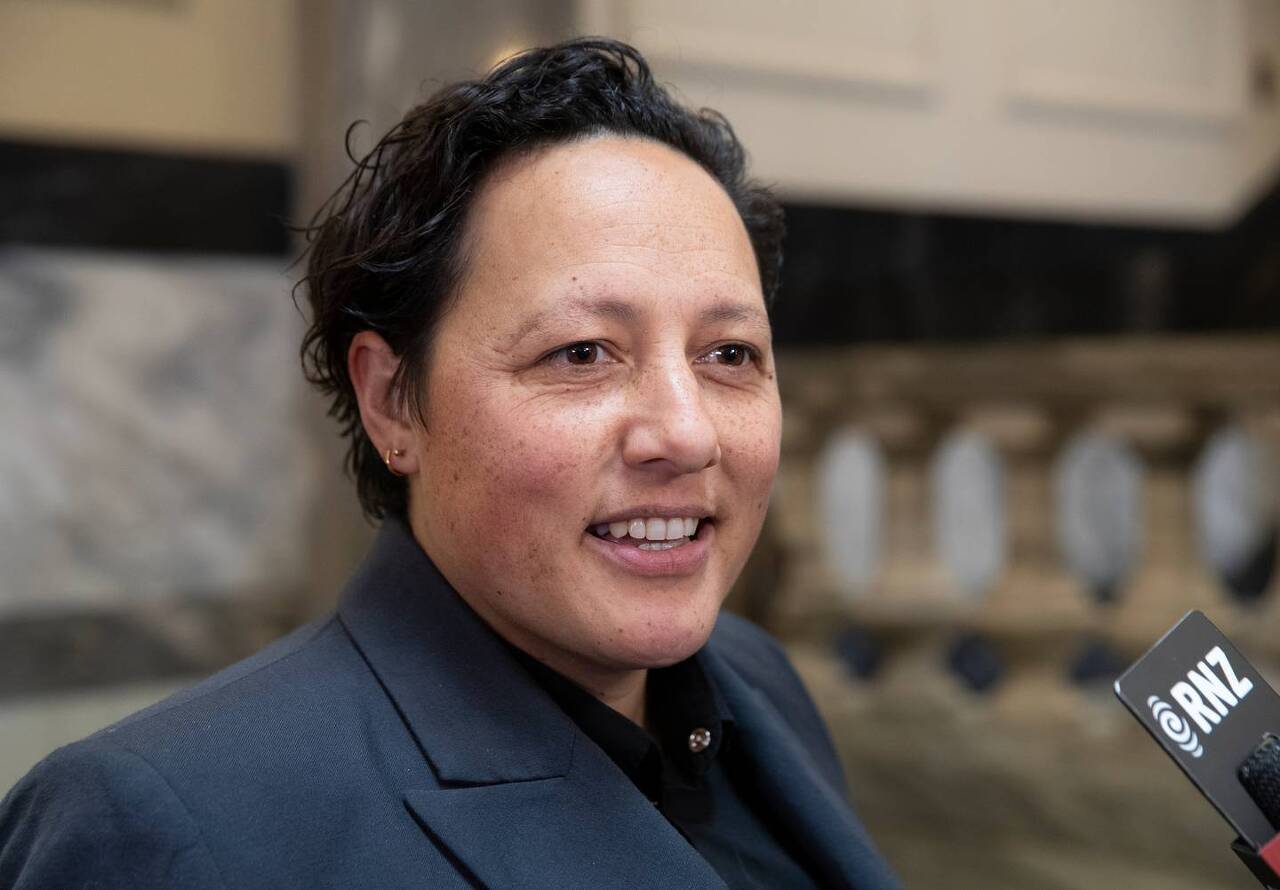 Kiri Allan said she isn't putting her hand up to become deputy PM. Photo / Mark Mitchell
She said the uncontested leadership handover showed there was a "cohesive, unified team ready to keep on going".
Green Party co-leader James Shaw said he saw in Hipkins "someone dedicated to making Aotearoa a better, fairer place" and someone who had "delivered some important changes".
The Green Party welcomed him, he said.
The 44-year-old Hipkins is current Police Minister and Education Minister and has been an MP since 2008, through Labour's rocky nine years in Opposition before getting into Government in 2017.
His uncontested elevation should allow him to be sworn in as new PM ahead of a busy few weeks in politics, including Labour's pilgrimage to Rātana, and Waitangi Day commemorations. Parliament is not set to return until February 14.
Nominations for candidates closed at 9am today.
Going into today, Hipkins, Kiri Allan, and Michael Wood's names had all remained in the mix for a leadership or deputy position.
Another possible contender floated as deputy had been Social Development Minister Carmel Sepuloni.
Senior Labour ministers Grant Robertson, Kelvin Davis, and Megan Woods all earlier ruled themselves out.